Olive oil Tourism
Located in Periana, on the border with Alfarnatejo, in the region of La Axarquía, northwest of it, called Alta Axarquía, in the province of Malaga (Interior Costa del Sol), Andalusia, as part of Olive Oil and Mountains Route, we find the Cortijo de las Monjas, where you can enjoy of our organic mountain olive grove.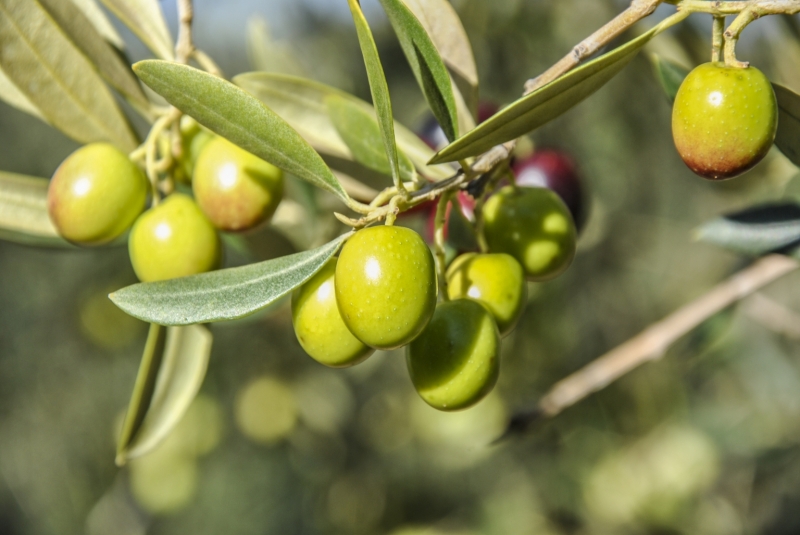 Olive tree cultivation is ancestral in this area. For thousands of years, magnificent specimens of wild olive trees have been grafted on to the Verdial de Vélez-Málaga variety. There are a big number of rustic, resistant and millenary olive trees, anchored in the privileged mountain ranges of the Axarquía.

Genetic studies show that the Verdial variety was transported to the Iberian Peninsula from the Middle East on board the Phoenician ships that landed on the nearby eastern coast of Malaga. Once there, the cuttings were grafted onto the old Iberian wild olive trees... and thus the myth was forged that today survives in the form of centuries-old trees that defy eternity.

This happened more than 4,000 years ago, and even today, in this area, we can offer to the World the juice of those olive trees, and of others that were planted by the inhabitants, of Periana, Mondrón and Alfarnatejo, from that original plant material.

Already in the 20th century, other varieties from nearby Andalusian regions were propagated, such as the Hojiblanca variety and the Picual variety, jewels and flagship of the best Spanish extra virgin olive oils.

Today these three varieties coexist in the Upper Axarquia, and from them the exceptional extra virgin olive oils of this area emerge.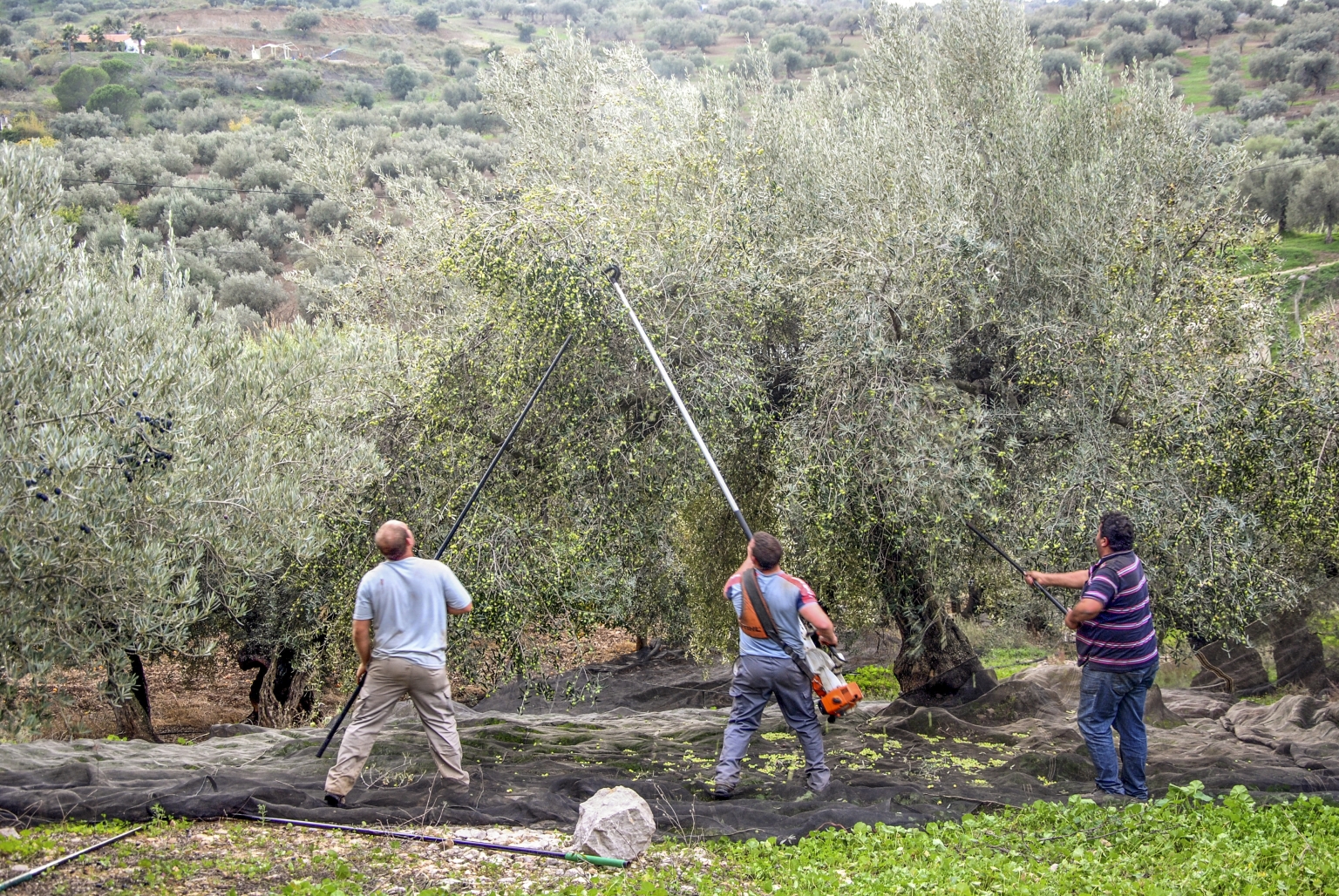 At Cortijo las Monjas we cultivate these three varieties in an ecological and sustainable way with the environment, and from here, we want to offer the possibility to discover all the secrets of the Olive Oil and the Olive grove, its history, tradition, customs, curiosities and the ways of harvesting and extra virgin olive oil elaboration, both old and new.
Enjoy the unique experience of walking among centennial verdial olive trees and others young olive trees Hojiblanca and Picual varieties, in a 10 hectares organic farm between the municipalities of Alfarnatejo and Periana, in the region of La Axarquía, province of Málaga, Andalusia.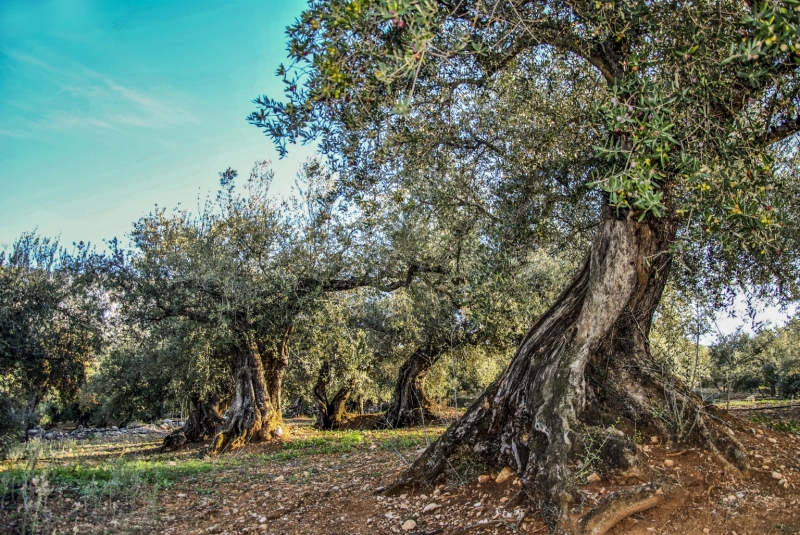 Come to know the Mountain Olive Tree World Culture, enjoy the exquisite gastronomy in the restaurants of the zone, and of course, come to know the typical architecture of the area, reflected in our rural lodging from 16th century, Cortijo Las Monjas, totally integrated in a mountain olive grove, in the Sierra de Enmedio.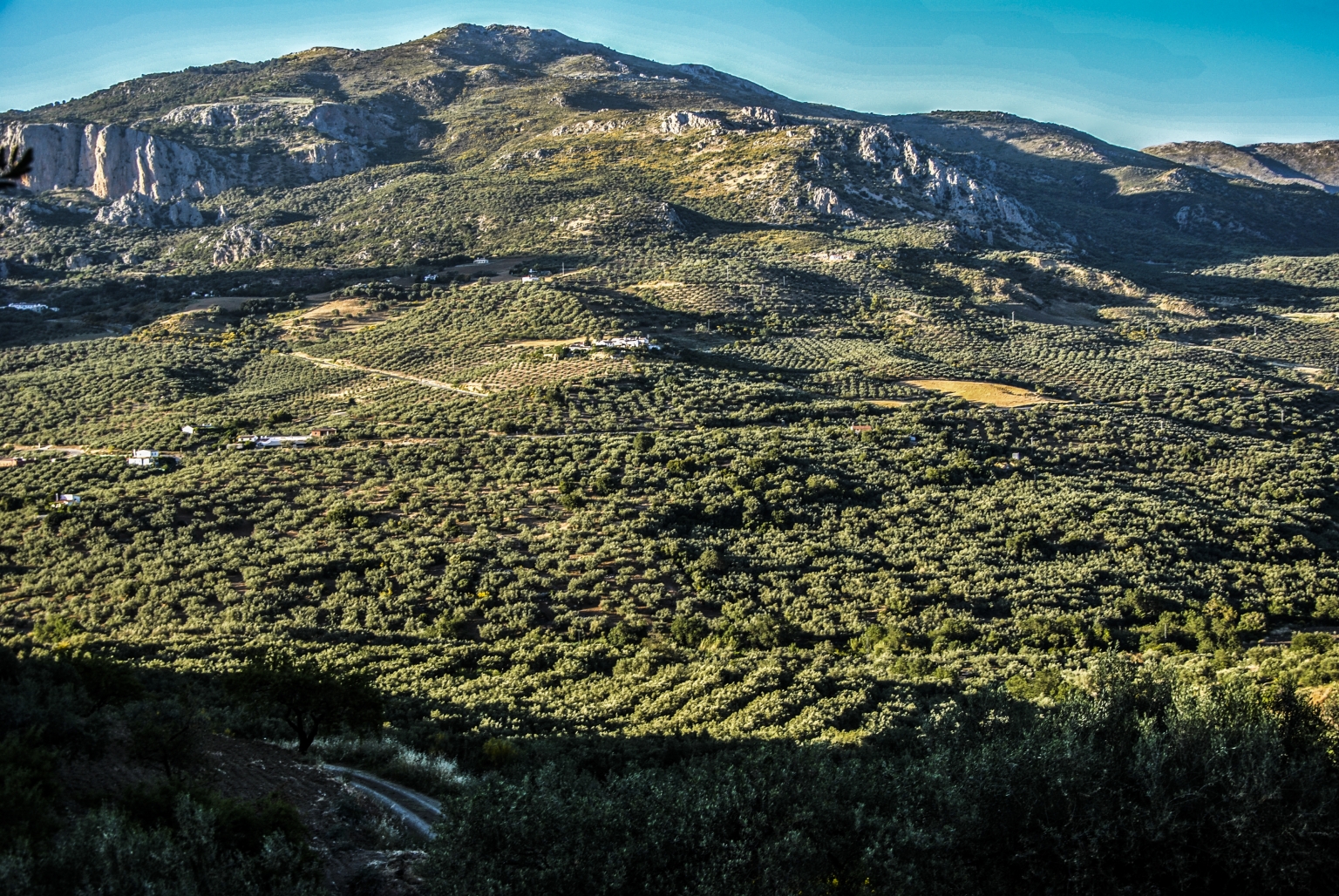 Our organic farm is environmentally friendly, we use traditional techniques and modern tools for harvesting, fertilizing, care and maintenance of the soil. We give priority to the maximum care of our trees in order to obtain a premium quality organic extra virgin olive oil.
The extra virgin olive oil, EVOO, is the authentic and unique juice of olives that is obtained through mechanical and cold extraction processes.
Only healthy and fresh fruits are used, those picked from the tree, i.e. directly from the tree, olives from the ground are not suitable for obtaining oils suitable for human consumption without prior treatment.
To obtain a quality Olive Oil it is very important that during all the phases of the process, there is a rigorous control and care of the fruit, from its harvest, transport, handling in the mill, milling, filtration, conservation, and packaging, until it reaches the consumer.
It requires a great dedication, knowledge, awareness and love for what it takes to obtain a real Quality Extra Virgin Olive Oil.
From here we want to thanks and pay tribute to our farmers and ancestors for their work and effort, for having maintained this sea of olive trees that distinguishes and adorns our landscape, thanks to all, for continuing cultivating, caring for and pamper this mountain olive grove.
We also want to be an open window for all of you who come to visit us, to get to know this exciting world and culture of olive oil, so unknown to many and so beautiful when you discover it, because you will simply fall in love.
We propose you an activity for one day, as for example this one that we detail here, but we can design your experience to measure, depending on the duration that suits you and your interests:
- Introduction and visit to the accommodation.
- Typical Breakfast with extra virgine olive oil.
- Trekking / Hiking between our olives trees.
- Olive Oil Tasting.
- Visit to the Oil Mill.
- Typical lunch in a local restaurant.
We invite you now to take a look at these beautiful images and we remain at your disposal for further information, consultation or reservation, please contact us.
Contact