Family atmosphere with Martin Torregrosa Family
Welcome to our farmhouse, to our home, to our family home, to this wonderful place, that 18 years ago we decided to start sharing with the whole world, with those who stay and those who do not stay.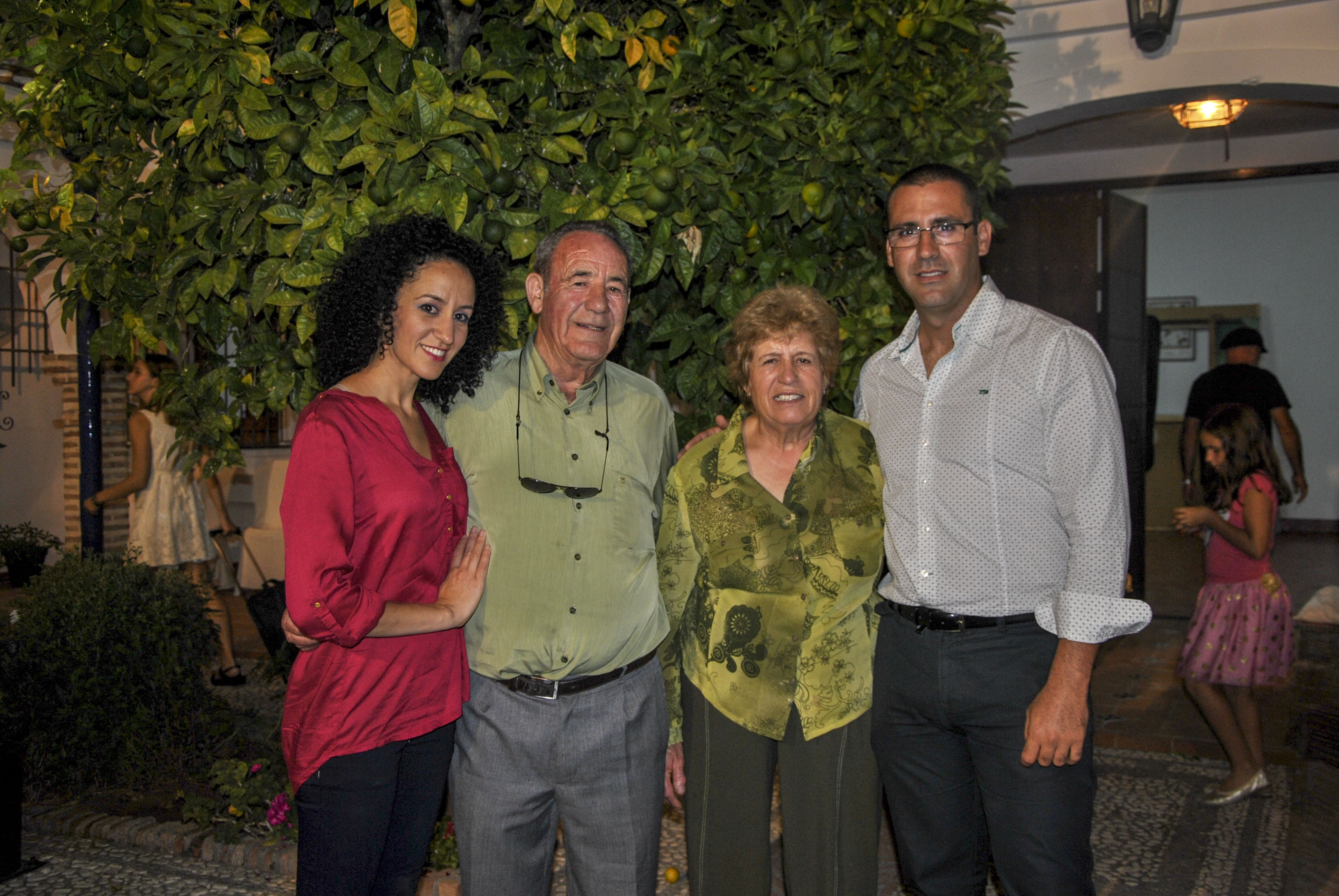 We love to share it with friends, with the people of the town and the neighbors, with those who come to a yoga class, to an oil or wine tasting workshop, to a typical breakfast, to a route among monumental olive trees, to a visit to the olive grove during the harvest, to an aromatic plant distillation workshop, to a flamenco night, to a storytelling night, to an Andean music night ... or to so many other activities that we have organized along these years, and also simply to share it with those who stop here for a short visit to meet us because they want to come one day, because they want to get married here, because someone was here and told them about us or because they have seen us on the internet, on TV or in the newspaper, or they are just passing through, they saw the poster and came up to see what was there, we love to receive and attend all of you.

In short, we love to share it with the family, because all of you who have come, come and will come, are part of the family, that is how we treat you and how we consider you, some of you still sometimes write to us from France, Holland, Norway, also very good friends in Madrid, Barcelona, Granada, Valencia ... some of you keep coming religiously every year, others have been here more than 10 years ago, and sometimes we are also surprised by a couple who came 18 years ago or that couple who had their first romantic getaway here and they return to celebrate her honeymoon, her anniversary, her daughter's first birthday .... Thousands of beautiful stories, which we carry in our hearts, thank you very much to all of you, for your love, for having passed through here and for continuing to remembering us.

We are a small accommodation, we live here and this make easier a close and personal treatment with all of you, while respecting your space and independence. If you need us we will be available to assist you at any time, we have recommendations, advice and information about the area, we can also help you with the management and reservations of activities of all kinds, including the purchase of tickets for the Caminito del Rey and the Alhambra. It will be a pleasure to help you making your stay here as well as comfortable, unforgettable.

We are looking foward to meeting and welcomming you at our paradise. See you soon!

In the first photo, from left to right, Almudena, Pepe, María y Nacho. In this one under this lines, from left to right, Almudena, Pepe, María and Nacho.